Submit Your Podcast to Great Pods

We have now opened up submissions of podcasts to Great Pods! Exciting, yes, I know. Check GreatPods.co to see if we already have the podcast first. Then add it with the link below.
You can submit it via our Airtable here. As always, please send your feedback.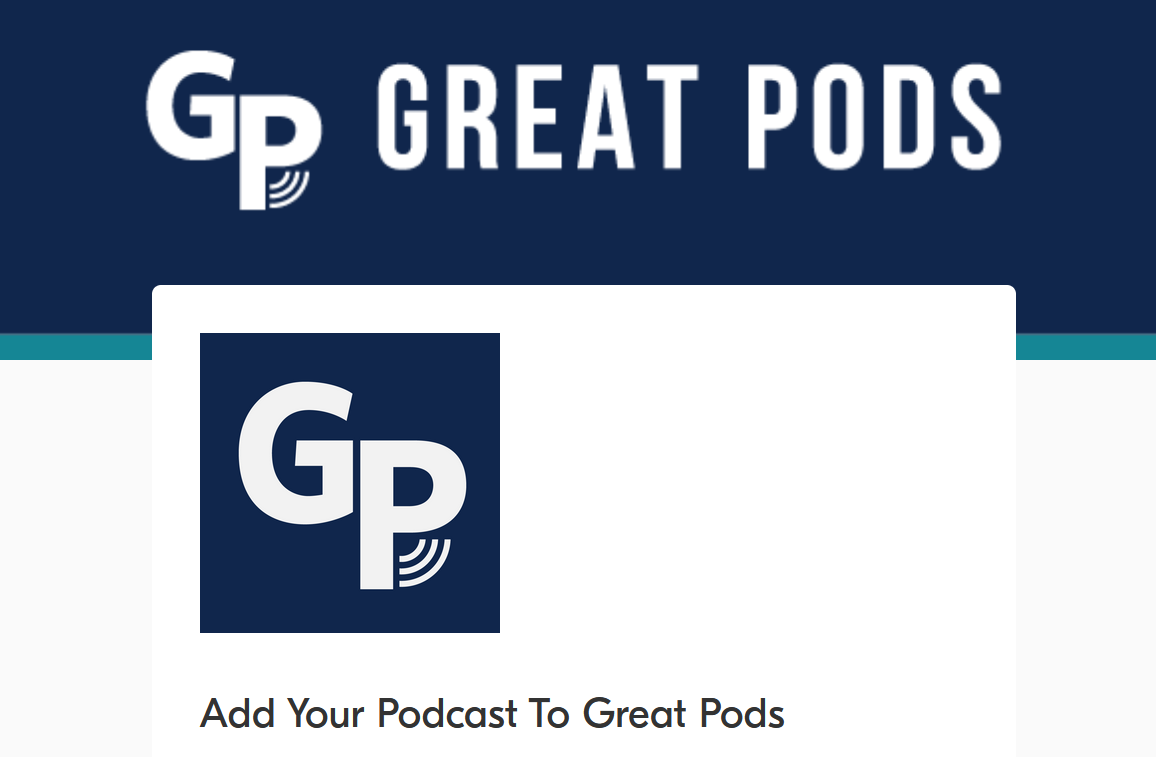 Happy Listening!