Social Media Star Inanna Sirkas Podcast Trailer - Zaya has a release date


Inanna Sirkas, social media & fitness star, and now fiction podcast entrepreneur, released the trailer for her upcoming podcast, Zaya. It's been in the works for over a year. I first heard about it in 2021 with this story from Deadline have been trying to follow it since.
"This concept originally started as a show that I tried to pitch with my team. After I booked a role in Tessa Thompson and QCode's podcast Left Right Game..."
That sounds all too familiar as podcasts are currently the low-hanging fruit for the TV/Movie industry to adapt. Podcast being relatively cheap to make, it's almost the perfect audience builder and proof of concept.
Fast forward to last month when Inanna posted an update on her Instagram.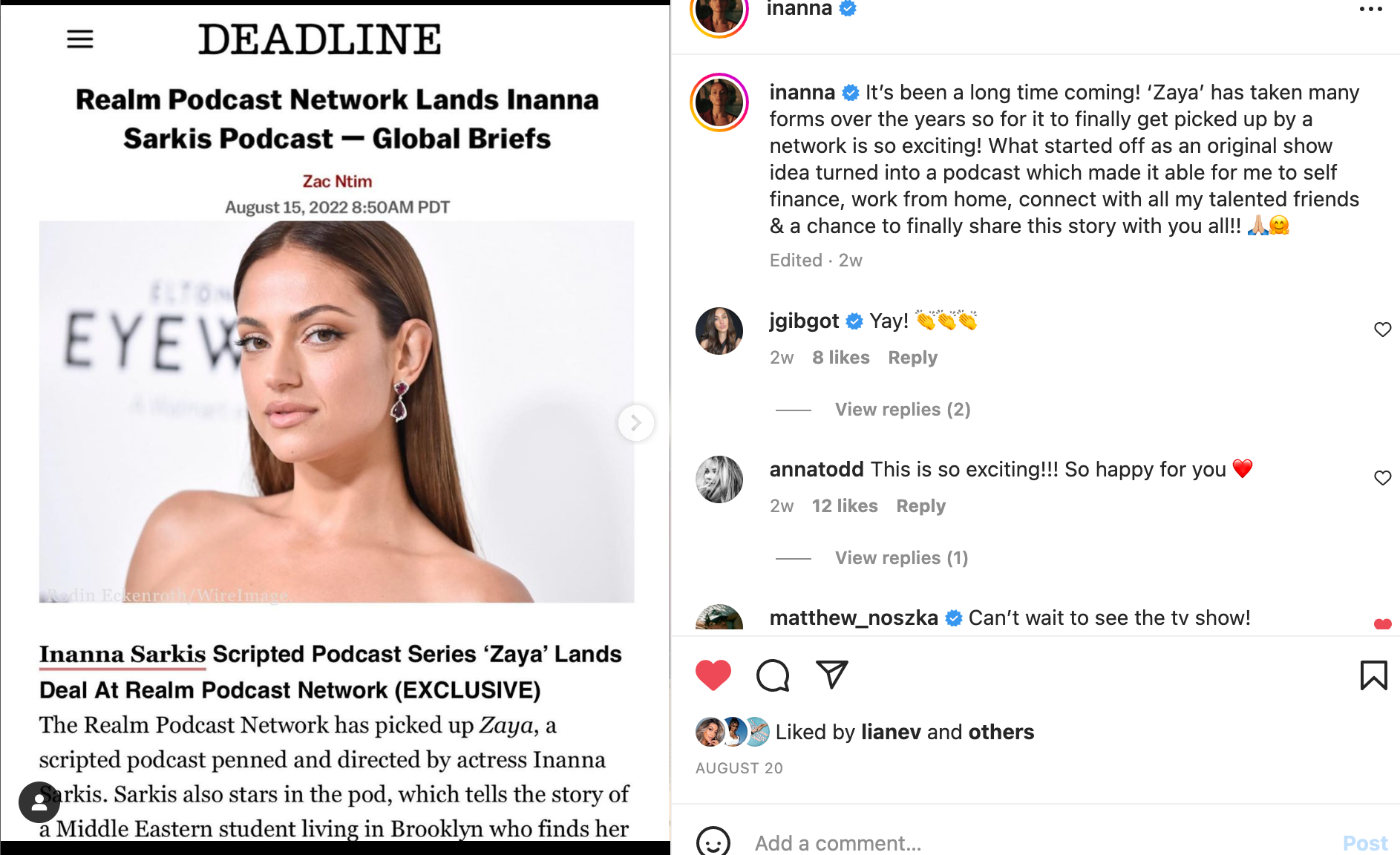 Listen to the trailer below:
Long story short, there's a release date and a publisher via Realm (Orphan Black, The Co-Founder). Get ready for September 15th, 2022. We'll be sure to update the podcast page on Great Pods with critical reviews as they come in.