SoCal Podcast Meetup 2022!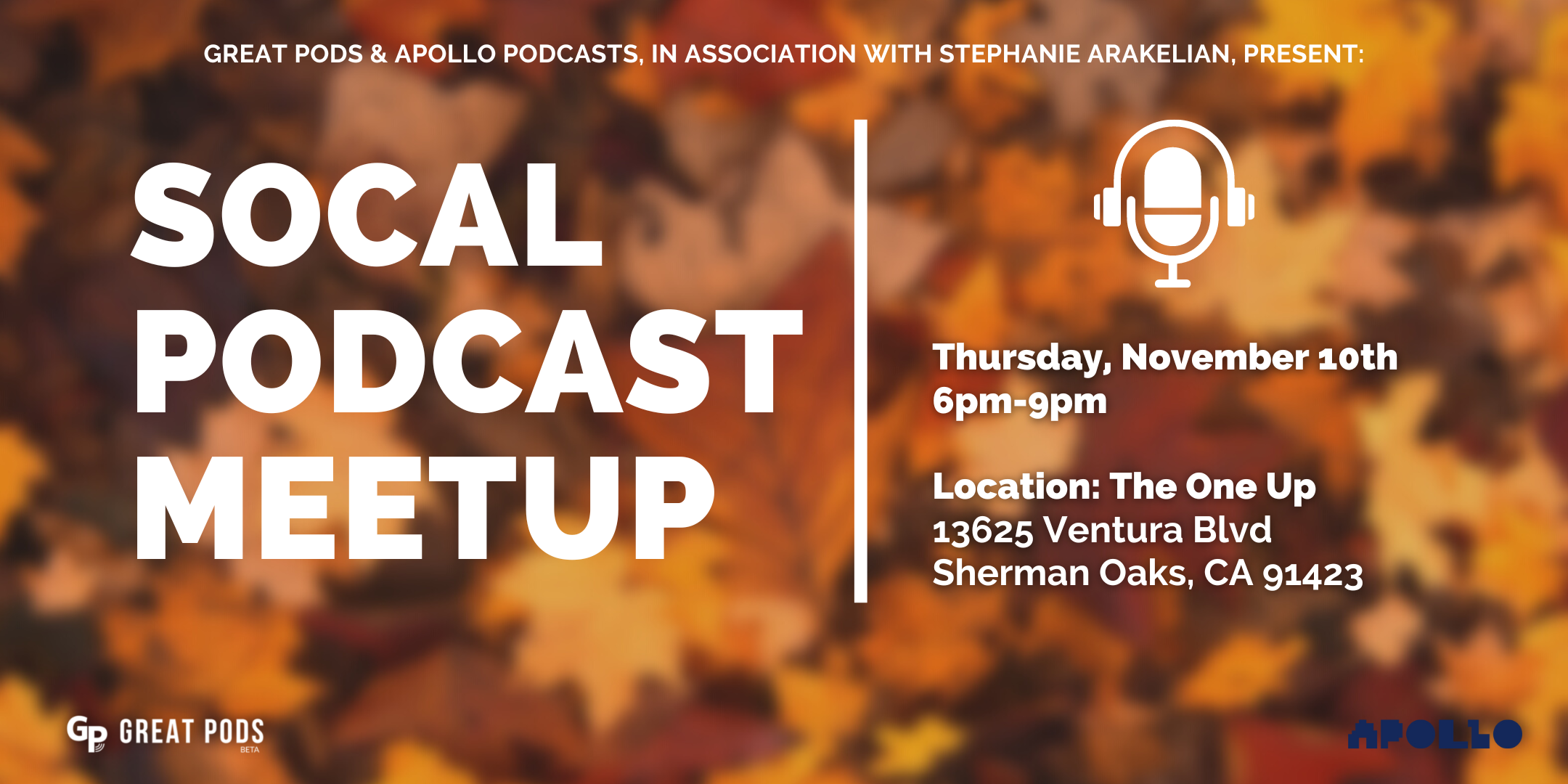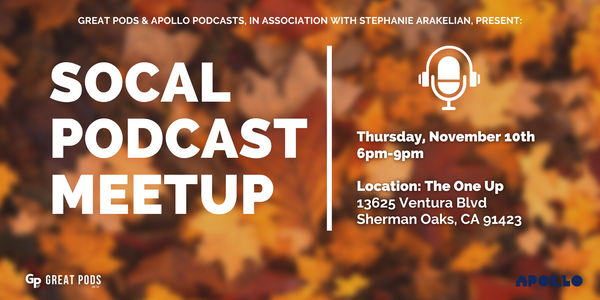 Yes!  We are organizing our first podcast meetup in the LA area. Decompress, vent, network, and make new friends in the industry.

Great Pods w/ Apollo podcasts and Stephanie Arakelian present the SoCal Podcast Meetup V. 1!

Where:  The 1Up in Sherman Oaks
When: November 10th, 2022
Time: 6-9PM PT
Google Maps: https://goo.gl/maps/KTccmRaZK74hRaPH6
In-Person
Parking: Street meter parking should be easy

Sign Up via https://socalpodcastmeetup.com

We hope to be iterating and improving on this every quarter!
About Great Pods: At Great Pods we collect professional critic reviews and ratings to help the listener discover AND decide on their next podcast listen. Your friend in podcast discovery.

About Apollo Podcasts: Apollo is a new app designed solely for audio fiction, so non-fiction podcasts don't clutter your feed. Apollo has over 8,000 great fiction stories you can search by tags such as Sci-Fi, Thriller, Comedy, and more to find exactly what you're looking for. Download now