Quentin Tarantino releases podcast trailer - The Video Archives


The Video Archives hosted by Quentin Tarantino, longtime friend Roger Avary, and Roger's daughter & Video Archive announcer, Gala Avary just released the trailer for their upcoming podcast in July. Listen to it below:
If you recall, Quentin was on Conan's podcast, Conan O'Brien Needs a Friend back in December. He was recording his own secretive podcast in the same building, which we know now as The Video Archives. Here is that episode:
A little tidbit about The Video Archives from Quentin Tarantino Hollywood's Boy Wonder (1994):
More about The Video Archives:
"In 1983, Quentin and Roger started working together at the original location of the iconic Video Archives movie rental store in Manhattan Beach, California. It's there that the pair, who went on to collaborate on the Oscar-winning screenplay for Pulp Fiction, began to share their love of lesser-known films, with each other and with the store's customers. Their knowledge of cinema and classic movies became so revered that it turned them into local celebrities, bringing new audiences to the selections they recommended, and setting the trajectory for their careers in filmmaking.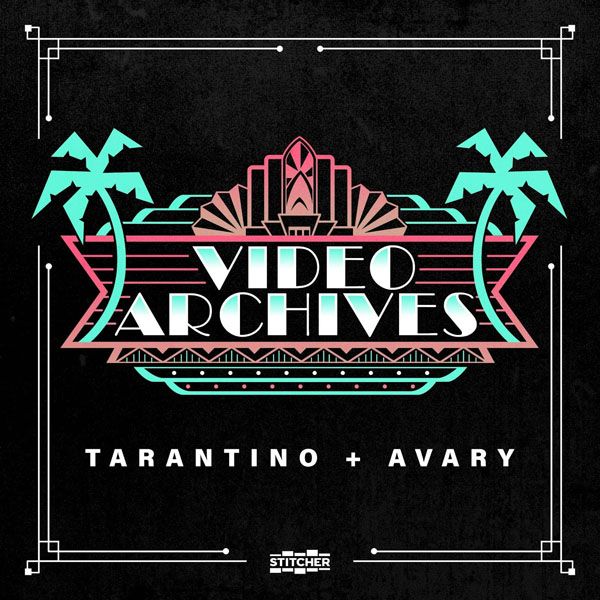 Now, more than 30 years later, Quentin and Roger will revisit those classics on The Video Archives Podcast. On each episode, they'll rewatch and discuss movies pulled from the actual collection of VHS tapes that they used to recommend to customers, which Quentin acquired in 1995 and used to rebuild the Video Archives store in his home. From controversial James Bond films to surprising exploitation flicks, the duo, joined by their announcer Gala Avary, will expose listeners to movies they didn't know they'd love, give awards to their favorites, and of course, rate the quality of the video transfer." - Stitcher Press Release
We'll be sure to update the podcast page when critic reviews start rolling in.