On Dr. Phil - Sarah Delashmit subject of Sympathy Pains pod


Sarah Delashmit is the subject of a new podcast, Sympathy Pains, from iHeart/Neon Hum and seasoned host, Laura Biel (Dr. Death, The Vaping Fix).

Con (non-murder true crime) stories are all the rage right now with the well-reviewed The Lazarus Heist, Sweet Bobby, and Chameleon: Wild Boys. Sympathy Pains is another wild story.
About: For 20 years, Sarah Delashmit told people around her that she had cancer, muscular dystrophy, and other illnesses. She used a wheelchair and posted selfies from a hospital bed. She told friends and coworkers she was trapped in abusive relationships, or that she was the mother of children who had died. It was all a con.
Just like Sweet Bobby's premise of being catfished for 10 years, this took a turn on me with the amount of time Sarah conned folks. By episode two I was looking for more on Sarah. It turns out there was more and in the form of a Dr. Phil episode.

Look, I'm not one to promote Dr. Phil,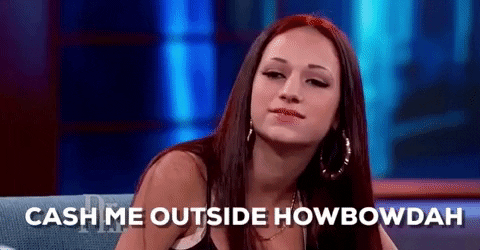 but if you want more after listening to the podcast, Episode 1 Bethany and Episode 3 Liz are on this episode of Dr. Phil. Here it is from YouTube:
DRAMAAAAA! Yes. I watched it all. On the podcast, Episode 5: Truth, they talk about the Dr. Phil episode.
"Look, if you loved Dr. Death, you'll absolutely love the new podcast from its host, Laura Biel. ...absurd real-life story that's truly hard to believe. Insane."
Jessica Best   •  The Urban List
Read the critic reviews and listen here:
If you are looking for some other con stories that have been well-reviewed, check out the following:
Sweet Bobby
Chameleons: (Season: Wild Boys)
Do You Know Mordechai?