5 Takeaways from Podcast Evolutions 2022
Contributor Ritu goes to a podcast conference for the first time and lives to tell about it.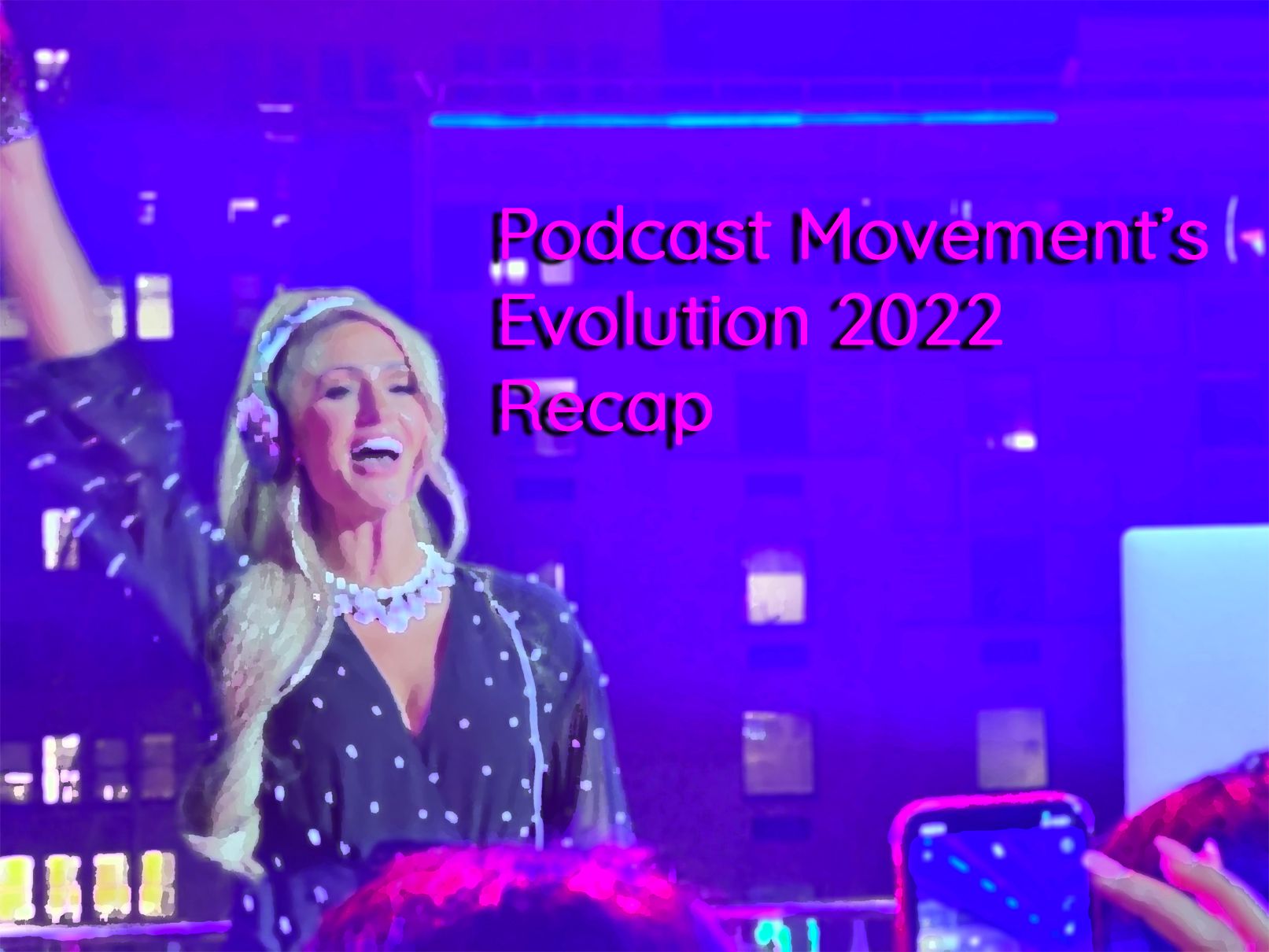 You're telling me there's an industry out there that has a projected CAGR (Compounded Annual Growth Rate) of 31% over the course of 5 years and will grow from its current global market size of $14B to $95B by 2028, and I don't know diddly squat about how to get in on having a slice of that pie?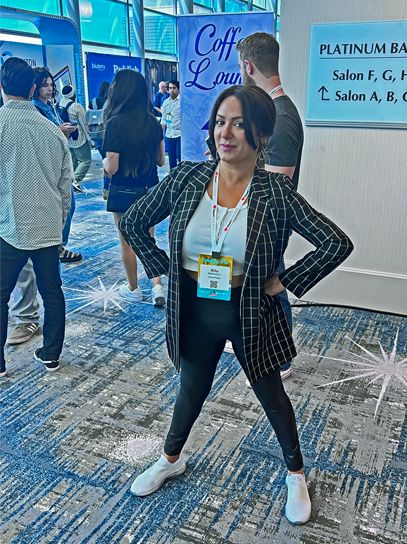 Me? Someone who recorded their first "podcast" at the age of 12, on a cassette player, interviewing my friends as a means of entertainment. Me? Someone who used my voice to share authentic reviews as a film critic for a decade. Me? Who worked on excavating my soul's purpose, and discovered vision, value, and voice are the fossil fuels that rev my engine? Yep, me, who knows the podcast industry speaks to my soul, but nothing else about it. So how does someone like me even get started?
Google? OK, sure that's a no-brainer. I can do my market research there. But why do that when I can finally step out in the real world and make real-life connections, at an IRL event!?
I'm fortunate that Podcast Movement Evolutions took place in Los Angeles when they did. My curiosity about the space had increased and the desire to go from a listener to a creator was my main driver to attend the event. Over the course of  4 days, my mind was blown. I had learned so much, interacted with so many people, and even come up with a pitch for a podcast. I also came to see that the podcast community is by far the most collaborative and inviting, I have ever experienced. Granted, I've lived in competitive cities, LA/SF/NY, where there's a constant rat race to get ahead, but podcasters dwell all over the world and can be found in walk-in-closets, to high-tech studios, yet the thread of purpose, connectivity, and having fun while you're doing what you love is what ties them together. Everyone I interacted with was kind, willing to have a chat, give tips, and help in every way possible. This pie is clearly big enough for everyone to feast and no one engaged in a discouraging way; the support was full force. That's something you can't find off a search engine. Podcast Movement Evolutions delivered multiple results on that search. A community of gems that share the same vision and welcome you as you explore joining the space.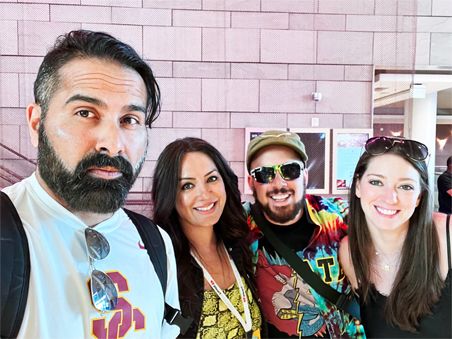 The 4 days were equal parts fun and exhausting, but each day the energy was replenished with the wonder of who you'd meet and what you'd learn from a speaker/panel. Being in the presence and energy of creators, helped spark ideas and allowed creativity to flow in unimaginable ways. I didn't just get exposure to tips on monetization, motivation on how to get started, but also on the machinery… as in the equipment and technology needed. Podcast Movement Evolutions was like a mini crash course that provided invaluable insight into the entire industry.
But if I had to pick a highlight, it was probably learning that Paris Hilton DJ's. Did everyone know that but me (insert Mindy Kaling "Is Everyone Hanging Out Without Me")? Probably. I have to say, Paris is really good and it was fun being a groupie.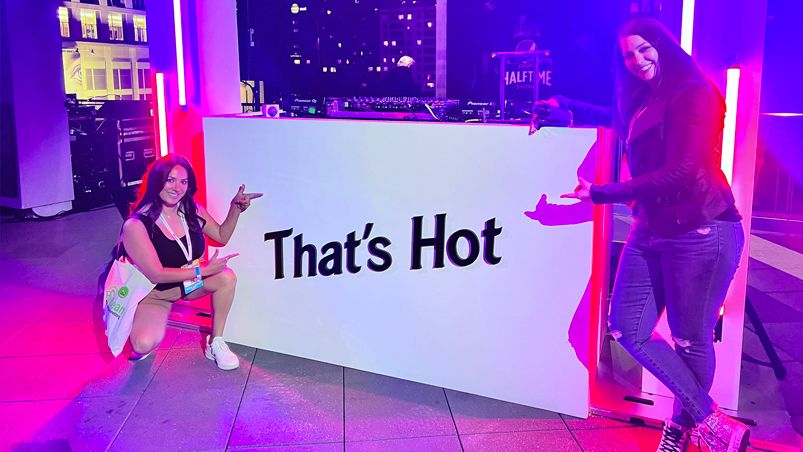 Fun & games aside, the parties (I'm looking at you Paris), food (honorable mention to the injectable donut holes), and drinks (my fav, "Sex with Emily on the Beach") were all spectacular, as was the opportunity to connect with folks, but the real juice was in the panels. As a clueless first-time attendee, I took a lot of value out of the insights provided by the speakers and panels.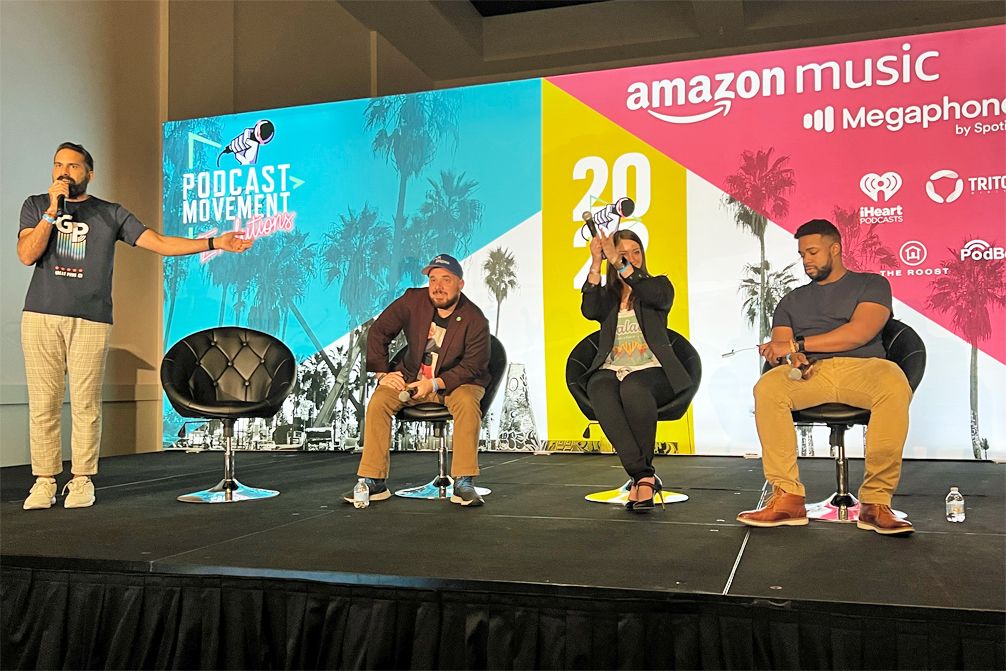 Here's a very tiny snippet of some of my biggest takeaways:
What to Talk About?
Will Ferrell (Keynote speaker) said it and so many others that spoke, "start with what you're really interested in, what you're really into, it will find an audience".
Podcast Pitch Tips:
Have a one-sheet & an episodic pitch; "Economy of Words" is very important, so get to the point!
How to Book a Client:
Look for free speakers as a starter. That's generally someone who has a publicist and remember, you're providing publicity. Also see, Podcast Bookers https://podcastbookers.com/
Monetizing Will Come:
It's ok to ask your fans/listeners to support you! Don't be shy to collect listener payments (just make sure you're providing extra value), and of course, look for brands whose ads align with your topic.
Building Your Listener Base:
Collaborate with fellow podcasts! They have the same listener base as you and you can cross-promote! There is strength in teamwork.
If you're using social media; remember to be where your listeners are; TikTok, FB, Instagram, LinkedIn, they all have different demographics, so you don't have to be everywhere for everyone; just your peeps!
So while being a groupie was not on the agenda, it was a nice addition to my goal of learning more about this thriving industry. I accomplished that and then some, taking with me connections, lots to contemplate, and a list of podcasts to provide my professional critique for Great Pods. More to come, as I evolve. Stay tuned for my evolution.
Ritu